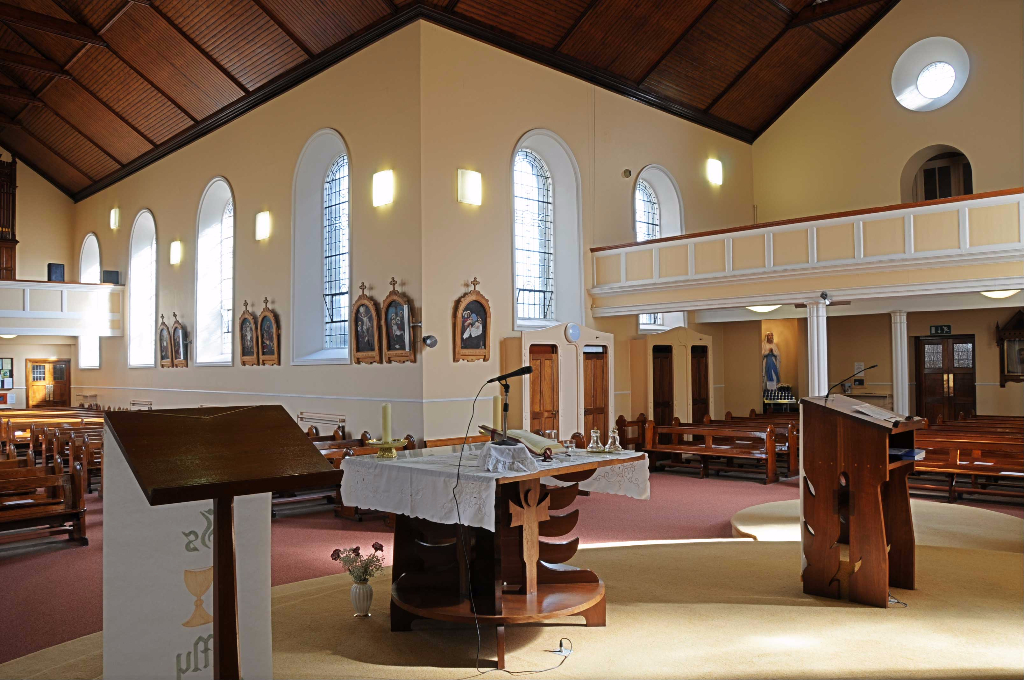 Mass Times
Ballybricken Church Waterford City
Weekend Mass Times:
Saturday: Vigil – 7 pm
Sunday: 9:00 am and 11:30 am
Weekday Mass Times:
Monday – Friday: 10:00 am
Holyday Mass Times:
Holy Days: Vigil – 7 pm ( Where Holy Day is on Monday there will be No Vigil Mass )
Holy Days Morning Mass: 10:00 am
Christmas Day and St Patricks Day Masses at 9.00 am and 11.30 am
Funeral Masses:
Monday – Saturday: 10:00 am
ALL SAINTS DAY FRIDAY NOVEMBER 1st 2019
There will be a Vigil Mass for All Saints Day on Thursday 31st October at 7pm.
HOLY SOULS NOVENA
The Annual Holy Souls Novena will be held in Ballybricken Church from Thursday 21st to Friday 29th November.
Masses are at 10:00 am during the week with weekend Masses at 7 pm on Saturday and 9:00 am and 11:30 am on Sunday. A special candle lighting ceremony will be held at 7 pm on Friday 29th for those whose funeral Mass or burial took place in Ballybricken since our last Novena in November 2018. 
A family member or friend is invited to light a candle which will be provided bearing the name of the deceased.